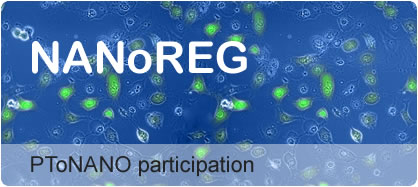 NANoREG is the first project of any EU Framework Programme to combine the questions and needs of regulatory and legislation authorities with the science community, thereby delivering the knowledge required to provide unambiguous answers. NANoREG aims to develop a common European approach to the regulatory testing of manufactured nanomaterials.

Read more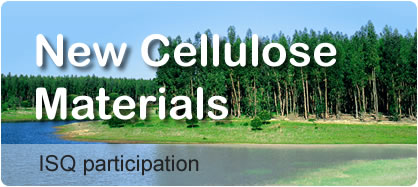 The NMC research project aims to develop new cellulosic materials, as micro / nano celluloses and xylans, and evaluate their application on the development of advanced solutions.

Read more
---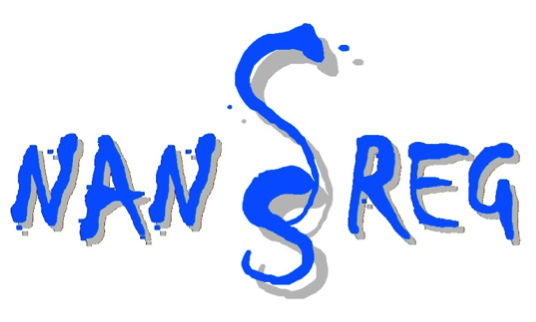 NANoREG – "A common European approach to the regulatory testing of nanomaterials"
NANoREG is a project of EU Framework 7 Programme. Led by the Ministry of Infrastructure and the Environment of the Netherlands and involving a consortium of 65 partners from 14 countries, has a total budget of about 50 million euros. NANoREG started on March 1st, 2013 and runs until August 31st, 2016 (42 months).
Project summary
The innovative and economic potential of Manufacture Nanomaterials (MNMs) is threatened by limited understanding of MNMs safety aspects along the value chains. Substantial efforts have given insights in toxicity of MNMs and exposure risk to MNMs. However, today's knowledge is not comprehensive enough for regulatory purposes and therefore, answering open questions and closing the gaps regarding the environmental, health and safety (EHS) aspects of nanomaterials is urgently required. The outstanding approach of NANoREG will provide the right answers to Society, Industry and the National Regulation and Legislation Authorities.
Based on questions and requirements supplied by regulators and legislators, NANoREG will: (i) provide answers and solutions from existing data, complemented with new knowledge, (ii) Provide a tool box of relevant instruments for risk assessment, characterisation, toxicity testing and exposure measurements of MNMs, (iii) develop, for the long term, new testing strategies adapted to innovation requirements, (iv) Establish a close collaboration among authorities, industry and science leading to efficient and practically applicable risk management approaches for MNMs and products containing MNMs.
The interdisciplinary approach involving the three main stakeholders (Regulation, Industry and Science) will significantly contribute to reducing the risks from MNMs in industrial and consumer products.
NANoREG objectives
Providing legislators with a set of tools for risk assessment and decision making instruments for the short to medium term, by gathering data and performing pilot risk assessment, including exposure monitoring and control, for a selected number of nanomaterials used in products;
Developing for the long term, new testing strategies adapted to a high number of nanomaterials where many factors can affect their environmental and health impact.
Establishing a close collaboration among authorities and industry with regard to the knowledge required for appropriate risk management, and create the basis for common approaches, mutually acceptable datasets and risk management practices.
Project partners
The NANoREG network consists of NANoREG partners and non-consortium partners, e.g. national coordinators, industry in different kind of involvement, international organisations,etc., and the network is still expanding:
Disclosure documents
NANoREG newsletters:
For more details about NANoREG please visit the official website www.nanoreg.eu
Source: NANoREG
European Coordinator

National Contact

Tom van Teunenbroek

Helena Gouveia

tom.van.teunenbroek@nanoreg.eu

hngouveia@isq.pt

Ministry of Infrastructure and the Environment

ISQ - Instituto de Soldadura e Qualidade

Plesmanweg 1-6, 2597 JG Den Haag,
Netherlands

Taguspark – Oeiras
Av.Prof.Dr.Cavaco Silva,33
2740-120 Porto Salvo

Top
---
NMC – "New Cellulose Materials" - Design of New Cellulosic Materials for the development of advanced applications.
This project is funded by the Programme COMPETE/QREN.
Framework
Cellulose is the most abundant biopolymer in nature. The international research into cellulose has proven very promising possibilities of creating new applications with high added value, leading consequently to the valorization of the forestry sector. Moreover, the increase in oil prices together with a greater preference for sustainable products by consumers, have progressively enable the production based in materials from renewable sources in alternative to petrochemical origin.
The present context and the pulp and paper industry progress expectations, has led some sectorial business groups to formulate diversification strategies, including a significant commitment on the development of new products such as nanocelulose as a way to reduce market exposure in certain segments.
Portucel is a forest industry company with a strong focus on international markets. By following the development of "bio-economy" concepts, Portucel seeks to strengthen its competitiveness and take advance of this new market early growth.
The micro / nano fibrillated cellulose has been gaining a tremendous interest in various productive sectors at worldwide level. The reasons for this interest are mainly related to its exceptional features such as high strength, smoothness, low density and biodegradability, and the potential applications of micro / nano fibrillated cellulose, including the production of bio nano composites.
Portugal is one of the leading producers of Eucalyptus globulus pulp, a plant species with a high content of hemicellulose. In this purpose, this project aims to research and evaluate the potential of this species in the production of xylans.
Goals
The main objectives of this project are:
Evaluate the feasibility of new business areas, including new cellulosic materials obtained from Eucalyptus globulus kraft pulp and, in that context

Create new tradable products, including micro / nano cellulose and xylan products, and

Prove the feasibility of new cellulosic materials available as basic materials for new advanced applications.

Consortium
Apart from Portucel, this project involves several institutions from National Scientific and Technological System (NSCT), with competences and experience in different areas of knowledge. Using a co-promotion concept, and taking advance from these different competences and experiences, the consortium aims to contribute to the development of micro / nano cellulose and xylans production innovative solutions.
The consortium is composed by the following entities:

Companies:
Portucel – Portuguese pulp and paper industry. It is the leading promoter of the NMC project and ensures overall project management.
RAIZ - Research Institute of Forest and Paper ensures the scientific and technical management of the project.

NSCT institutions:
Participants in subcontracting system:
IST – Instituto Superior Técnico (ICEMS - Instituto de Ciências e Engenharia de Materiais e Superfícies, e do CPQ - Centro de Processos).
PIEP - Pólo de Inovação em Engenharia de Polímeros
NMC Coordinator

ISQ Main Contact

Eng.º António Mendes de Sousa

Eng.º Marco António Estrela

mendes.sousa@portucelsoporcel.com

maestrela@isq.pt

Portucel - Empresa Produtora de Pasta e Papel S.A.
Quinta de S. Francisco, Apartado 15,
3801-501 Eixo

ISQ - Instituto de Soldadura e Qualidade
Taguspark – Oeiras
Av. Prof. Dr. Cavaco Silva,33
2740-120 Porto Salvo

Top